At The Good Opal co. quality matters.
Hi, I'm Steph. The owner of The Good Opal co! Whilst The Good Opal Company was founded in 2020, the pursuit of this dream has been a long time coming.
Growing up I always had a fondness for gemstones and living in Victoria (not the home of any exciting, beautiful gemstones-big sigh) , this consisted of trips to Sovereign Hill and collecting rock magazines from the local Newsagent every week. Before starting opal I felt overwhelmed about having 20 kilo of rocks in the cupboard. This is a thing of the past!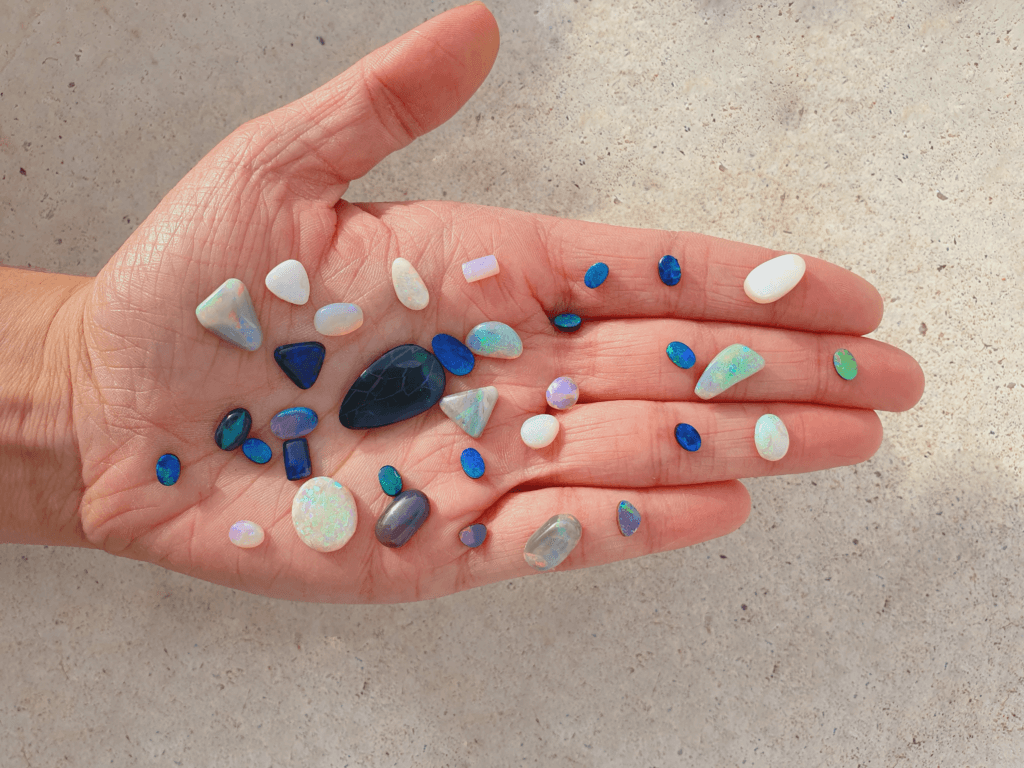 It wasn't until 2014, when my next door neighbour who happened to mine part-time in Grawin introduced me to opals, giving me my very first jar of lightning ridge white opal chips. That's when the obsession begun.
It wasn't long after when I made my first trip to Lightning ridge, fossicking and buying small vials of black opal. As an avid opal lover stricken with opal fever, after I left the ridge I was quite literally dying to get my hands on more opal.

Over the years I became very frustrated trying to find good quality material online that I could trust and afford. So, when I started this business, I committed myself to creating trustworthy relations with opal miners, buying direct from miners, including select cast from Discovery's 'Outback Opal Hunters' https://www.discovery.com/shows/outback-opal-hunters.
After finishing university, I soon found myself obsessing more over cutting opal and jewellery making than I did about my career path. After spending an entire summer sanding opal by hand on a knife block, I became determined to have a proper set up. So, I spent months researching and designing the perfect set up, gathering my tools and then another year perfecting my technique until I finally had the confidence to start my dream business. And that is how The Good Opal co. began.
At The Good Opal co. Our Mission is to reveal the true beauty of Australian Opal from the rough earth to one of a kind pieces for you, our customers. The Good Opal co. is committed to sourcing all materials ethically, only sourcing the best quality Opal that doesn't cost the Earth directly from Australian miners to sell to you. When you shop with The Good Opal co. you can rest assured that all opals have been personally hand selected from the rough and finished by me.
So, shop with confidence https://www.goodopalco.com/shop/ and if you can't find what you're looking for or have a custom design itch your wanting to scratch, contact me! All opals are available for any customisable jewellery design you can put your mind to, so you can find the perfect one of a kind piece for you.
Do you have any questions or simply want to say hello?